Some general facts about Belgium
With 30.528 square kilometers (about 11.760 square miles) land surface Belgium sure is a small country. Only 20% bigger than the Mediterranean island of Sicily (25.460 square kilometers) and only 3.3 times bigger than the whole island of Cyprus. It is also a bit a complicated country with 3 official languages and several governments. As a tourist you will only notice the difference between the Northern and the Southern part.
Belgium on the world map
Despite the vivid red color Belgium is hardly discernible on the world map.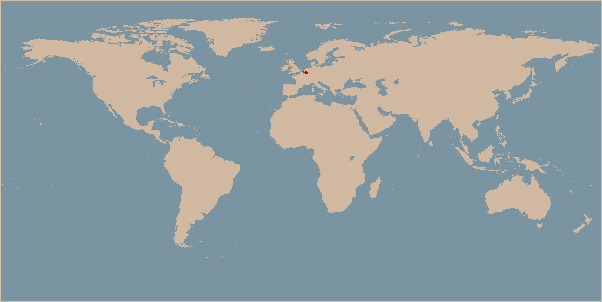 Belgium on the Europe map
On the Europe map things become more clear.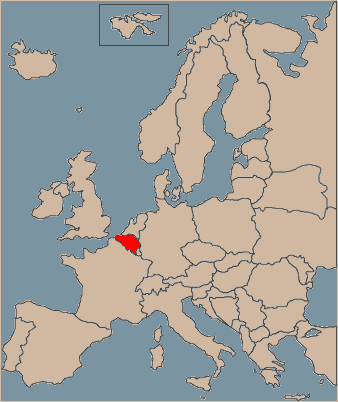 The three regions of Belgium
The small Belgium is divided into three regions: The Northern part is called Flanders (Vlaanderen). People speak Flemisch (=Dutch). The Southern part is called Wallonia (Wallonie). Peaple speak French here. The third region is the Brussels Capital Region. People speak mainly French here, but most are bilingual. Brussels is the capital of Europe, the capital of Belgium, the capital of Flanders, and the capital of its own region.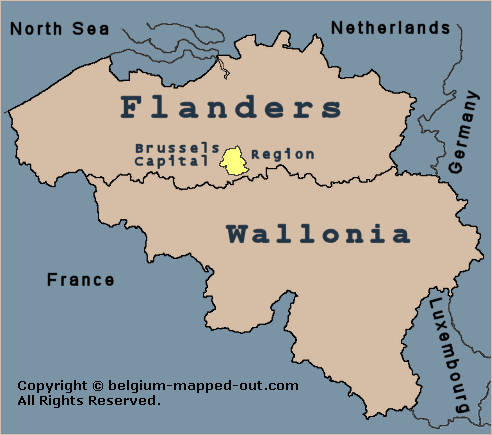 The ten Provinces of Belgium
Belgium counts 10 provinces, nicely spread over the two linguistic parts, of course.
The Capitals of Belgium
Each province has its own capital, even in Belgium.
The Geographic Regions in Belgium
The following Geographic Regions can very well be distinguished when traveling the country.
Belgian Waterways
The canals, Meuse, Escaut, Leie, Dender and Sambre are important for the maritime transport. The Ourthe, Semois, Lesse, and Amblève are of much greater importance if you like kayaking.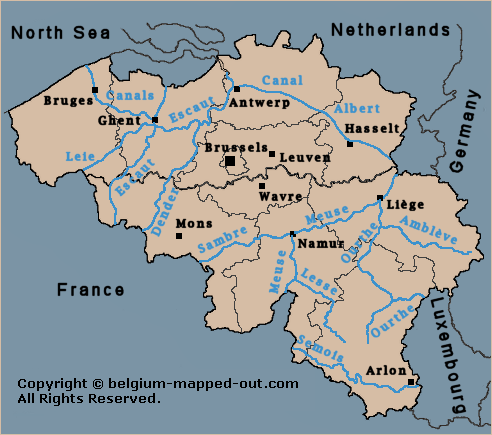 The Geographic Center of Belgium
The Geographic Center of Belgium is situated in the Province of Walloon Brabant. More precisely at the spot called "Le Tiège" in Nil-Saint-Vincent of the Walhain municipality at 50.641112° N, 4.668055° E. A metallic sculpture indicates the exact location.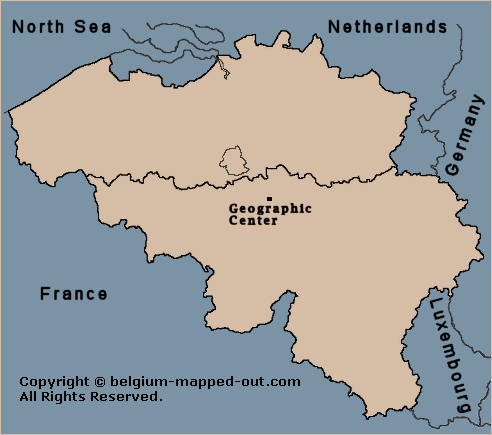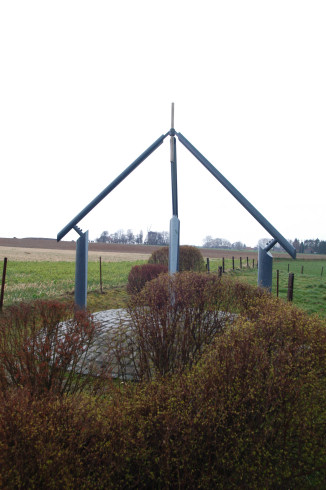 Small, but sooo beautiful
Small and maybe politically a bit strange, but save, modern, and so overloaded with splendid memories from the past. In no other country on Earth will you find 24 beguinages, of which 13 on the UNESCO World Heritage List. Nowhere else will you find 3000 old castles on such a small surface. To be honest, you will not find them all, but we will guide you to the 120 most interesting ones.
We will show you the way to 142 old windmills, but also modern wind turbine parks. And we will guide you to many cemeteries from WW I in the Ypres region. We will also show you where to find authentic Belgian Lace and the most splendid belfries and many more Points Of Interest (POIs).
We will guide you to Nightclubs, Cinemas, Bungalow parks and Camping Grounds. But also to Golf Courses, Shopping Centers, Themed Museums, Theaters and Concert Halls. And what about the 80 or so most beautiful villages and all those Parks and Monuments?




Return from "About Belgium" to the Home page
.